Why Order Your Next Vehicle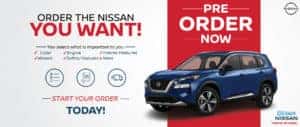 Ordering your next vehicle from our dealership has never been easier! If you do not see the exact vehicle that you want on our website, you can begin the process of ordering your vehicle with us! We will custom order the exact make, model, trim, color, and options you would like in your next vehicle. Start today by calling us at (709) 651-3007 or by filling out our online vehicle order form.
Why Order Your Next Vehicle?
Why compromise on a vehicle when you do not have to? We'll make sure we get the exact vehicle you are looking for. When you begin the process, a member of our sales team will walk through all of the options to ensure you get exactly what you want in your next vehicle at no additional charge!
How Long Does the Process Take?
Once a member of our sales team has walked through the ordering process with a customer and has all the information they need regarding the vehicle, the order gets sent to the manufacturers factory where the vehicle will be made. Although delivery times will vary, once the vehicle begins its development in the factory, our sales team will receive updates which are relayed to the customer regarding the development of their vehicle. Once the vehicle is shipped, our sales team will continue to provide updates to the customer to keep them well aware of their new vehicle and its current location.
Get Started Today